You can configure your ecommerce to accept sales taxes based on your local requirements for online sales. It is important to check with a tax advisor to ensure that you are collecting the appropriate tax rates for online sales in the State/Province and Country that you are located in.
To set up a new tax line mouse over payment in your ecommerce control panel and click taxes.
Click the new tax line button.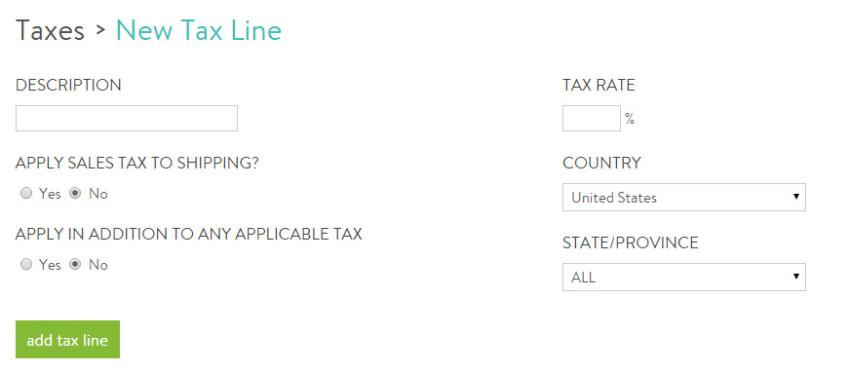 You will be asked to enter in the following information to create your new tax line.
Description: Name of the tax rate being charged. This will display on the order summary during the checkout process.  
Apply in addition to any applicable tax: Choose whether or not you sales tax is applied to shipping costs that you charge your customer.
Tax Rate: Enter the percentage that you are required to charge for sales tax for your online sales. 
Country: Select the country in which you reside and which you are basing your tax rate on.
State/Province: Select the State/Province you reside in, and are basing your tax rate on. This will change based on the country you select.
If you choose to apply tax to all states, you can select the country and not a state/province.
You can also choose to add tax to a specfic state by selecting from the drop down menu below country.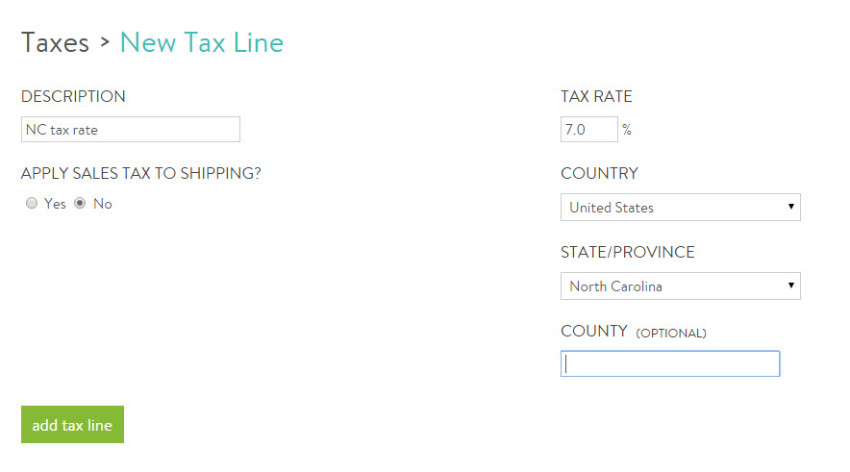 Click add tax line when the settings are complete. You can follow the steps above to add as many tax lines as you wish to cover all of your online sales tax needs.